2004 Death Valley Flying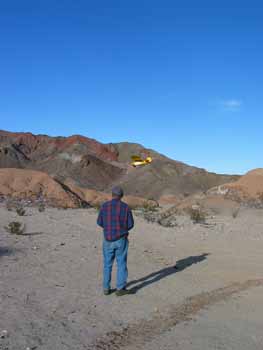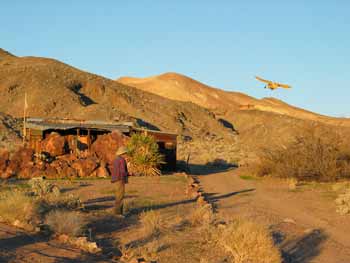 During our 2003~2004 winter break I got in some desert flying time with my LazyBee. I had to practice lining up with the dirt road several times before committing to landing. Everywhere else it was all greasewood, cacti, and rocks.
North of Baker, California, we happened upon a group of flyers from Pahrump, Nevada, and I got a taste of flying off of a dry lake!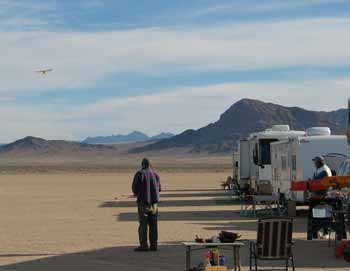 This is more like it!
Tom, from Pahrump had his Wendle/Williams scratch built scale electric plane.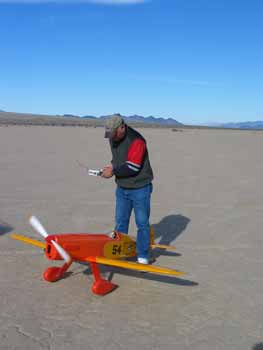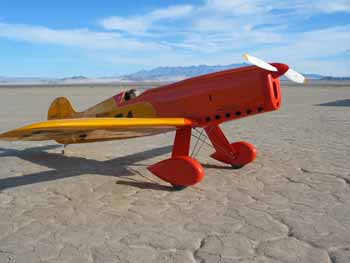 What a beauty!
Back home, I build floats for my LazyBee.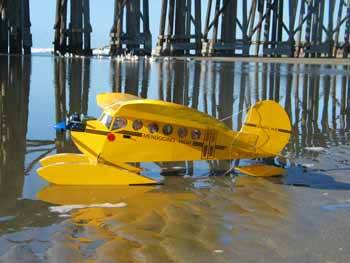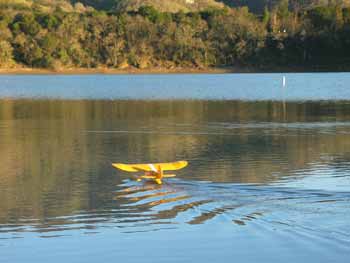 Test float at Pudding Creek and take-off at Lake Mendocino.
More to come.